Clean Escape
Get the latest development builds on the itch.io page, and up to date development logs over here!
---
December 25th, 2019
Happy holidays! So, it's been over two months since I last posted an update, but don't worry. Even though it is the hectic holiday season I've been making some progress. emphasis on some...
First up I added a radio, you can press the buttons on the right to toggle through "stations" which are just looping tracks at the moment. This is my way of giving some diegetic background music to those that want it. Most of the tracks are just placeholders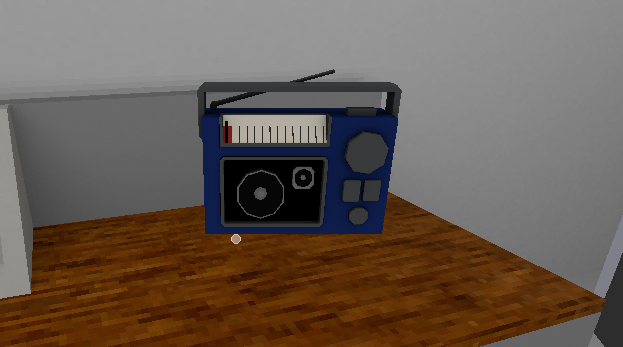 Next I worked on some filler geometry. Stuff like kitchen counters, appliances, beds, etc. This really helped me get an idea of how the space will flow.
Another new addition is this piano, it's part of a puzzle that will teach you about the crew. For now it does nothing, but at least the model is basically done!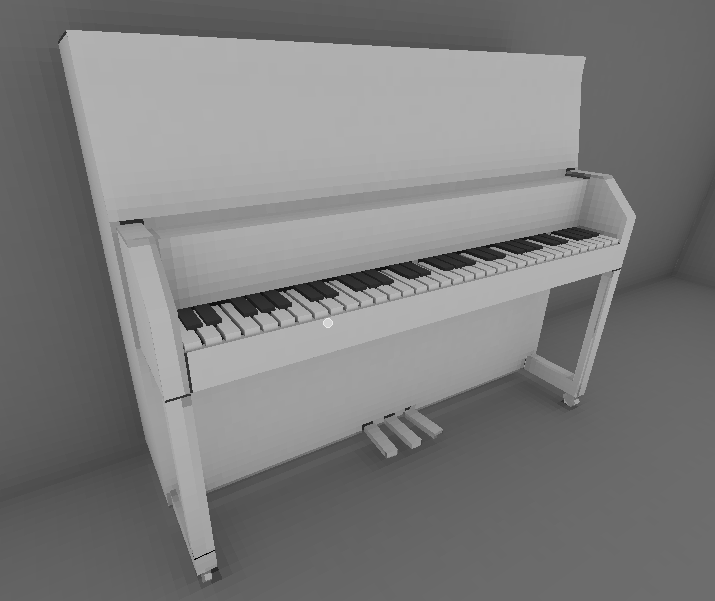 Oh, we've also got a minor tweak in here, after some playtesting I decided that it would be good to let the player uniquely identify valves in the pipe puzzle. I will work this into their design later but for now I just gave each valve a unique floating number.

Finally, a really big addition, a playable 2D game within the 3D game. This is part of another puzzle that will teach you about the crew. There will be more cartridges later, but for now you can play a crude re-creation of Donkey Kong!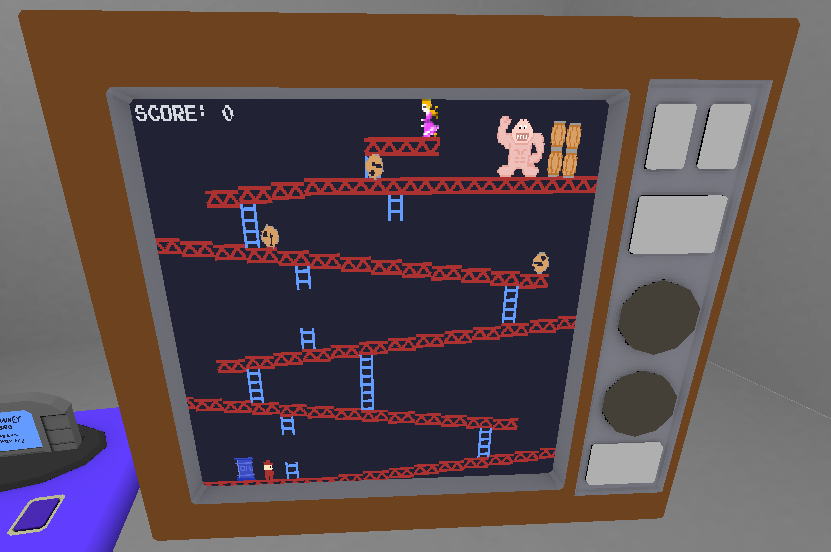 You can also remove the cartridge from this little retro-inspired game console to reset/start the game again.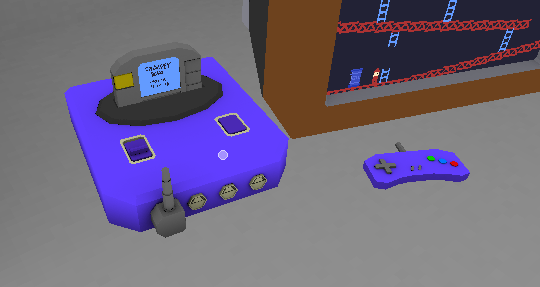 That's all the fancy stuff covered, hopefully you liked it. I enjoyed making it for you. Sorry it's taking so long to finish, but I'm learning a lot and getting faster as we go, so wait with me a bit longer if you can!
---
Previous Updates